Chris and I headed out the door on the early side today to check out the Grand Haven Art Festival. The weather was pleasant in the morning, and complete with sunny skies.
There were a few different interesting art pieces of various mediums, though most were paintings and photographs.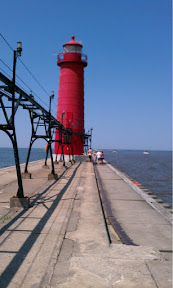 The art fair was only along one main road in Grand Haven, so we walked through it relatively quickly. But there are plenty of other sights to see in the area! We walked along the water front all the way down to the beach and lighthouse. It was a little before noon when we got out there, so the beach wasn't packed yet.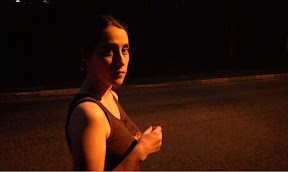 The rest of the afternoon was a leisurely one. I took nap, watched a few Space Ghost Coast to Coast videos through xfinity on the iPad, and read some of my book.
In the evening we took another stroll, though this one around the apartment complex. The above photo is from Chris's phone. I'm really impressed with his new phone (HTC Evo 4G) and it's ability to take photos in the dark.